Posted on
By Jody Waghorn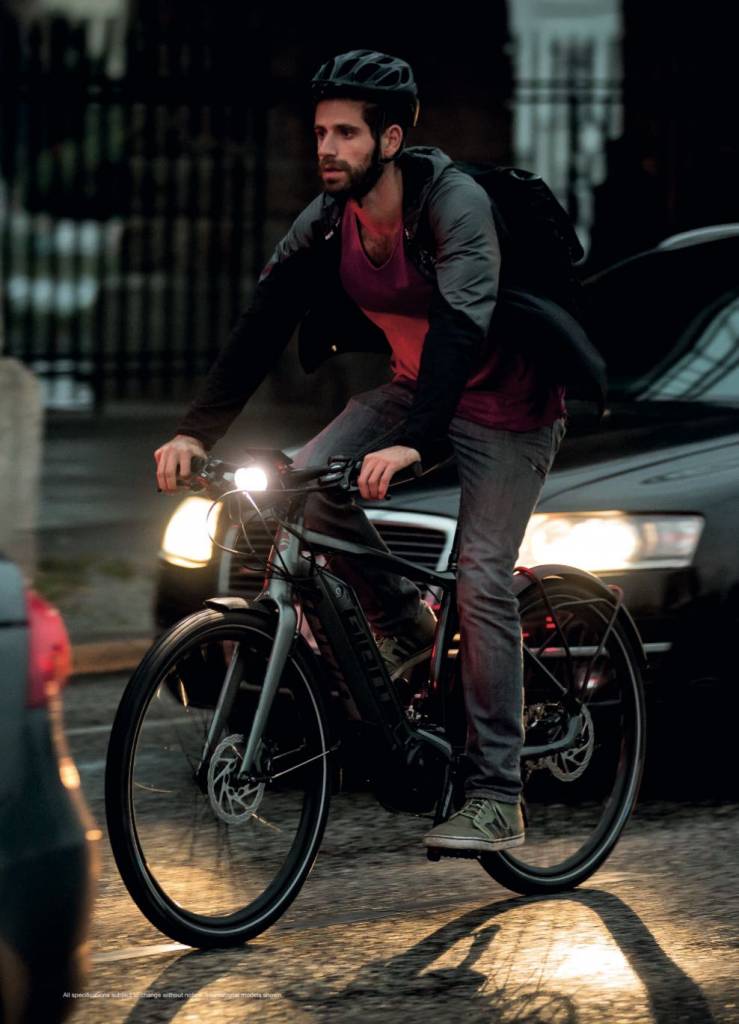 E-bikes are the fastest growing bicycle segment worldwide providing sustainable, environmentally friendly and simple transport solutions for a wide range of people. The technology is getting better as electronic systems become smaller, lighter and more affordable, a trend that will only continue into the future as the technology gets more sophisticated.

Electronic bikes are found in many different cycling disciplines but commuting is where they make the most sense. They are perfect for short commutes around urban and city areas, they enable people to make short trips without sweating or expending large amounts of energy, they ease congestion on the road and are extremely practical in terms of carrying cargo and safety. We've had a look through some of the best E-bikes for 2018 under AUD$4,000, and come up with seven great options (in no particular order).
Before we jump into what to expect at this price range and what features to look out for, it's important to know the laws in Australia regarding E-bikes. A power output of 250 watts (increased from 200 watts in 2012), is the maximum allowed. Power assisted speeds are also restricted to 25kph, meaning that once you hit 25.1kph the drive unit will cut out and you're on your own. Riders also have to pedal for the bike to be considered a power assisted bike. If riders don't need to pedal to access the power assistance, and it is deemed that the motor is the primary source of power, it is categorised as a motor vehicle and standard road rules apply.
As speed is limited to 25kph, power (referred to as wattage) of the electronic unit is less significant than things like battery life and 'range', which will tell you how far you can travel with a full battery in different modes. A boost or turbo mode can be handy in traffic to get away quickly from lights or stoppages, often this is represented in the amount of torque available, the greater the torque, the faster you can get up to speed. The number and type of modes are also essential and your priorities will change depending on your chosen type of travel, short commutes will require different features than if you plan on touring adventures or longer trips for example. The weight of the unit is another consideration and there is an obvious trade over between battery life, range and weight.
There are a variety of different options for brands to choose as its electronic solution so we'll aim to outline each units power (wattage), torque, battery size, weight and range, and any other relevant factors like sensors, display units, and controls, so you can compare.
As far as the bikes themselves, the frame and fork are likely to be aluminium, and made to be robust and durable to cater for the extra weight from the electronic system plus any additional luggage you intend on carrying. The options we have listed below are either step through or conventionally shaped frames complete with fenders, racks (or mounts for racks) and even kick-stands. Integrated lighting is another common feature of E-bikes within this price range.
Disc brakes are almost universal for E-bikes to better cope with the extra forces of having a motor, and to provide consistent, reliable performance in all weather conditions. You can expect between 8 - 10 gears to play with, some options with a standard cassette, others with an internal hub system but all with a significantly wide range to cover the majority of profile and terrain you'll experience when commuting. And you can expect the tyres to be large (over 35mm wide) and durable to reduce the chance of getting a flat, provide a comfortable ride with plenty of traction, and adequately carry the additional weight of the bike.
As a result of all of these specific E-bike features, they are often over 20kg with such things as water bottles, luggage, and tools bags not included.
Giant Quick E+ - AUD$3,999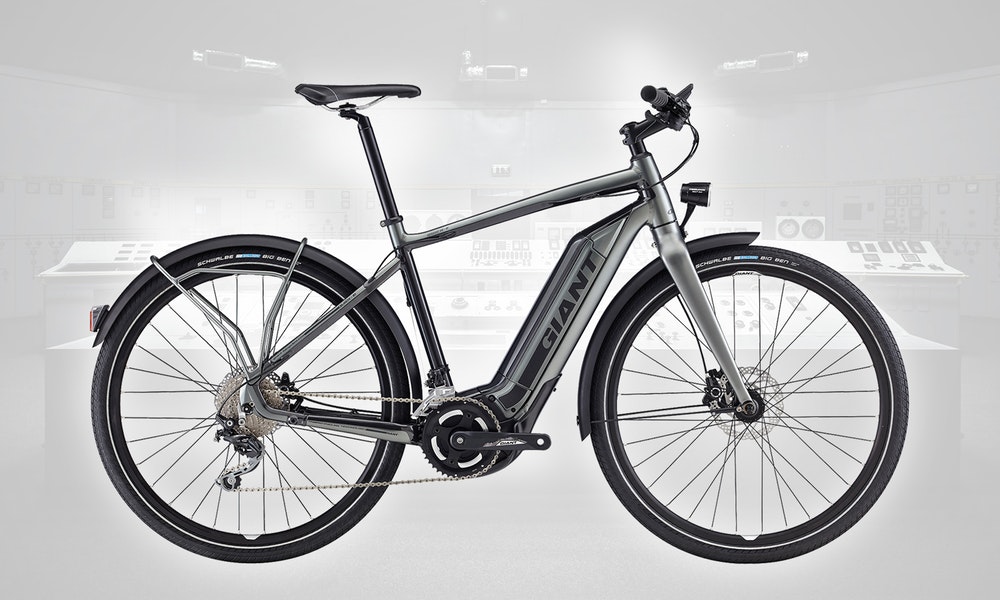 The Quick E+ comes fully loaded with everything you could ask from an E-bike commuter. The bike uses Giant's own SyncDrive Sport system which is powered by Yamaha, producing 80Nm of torque and 250W. The unit relies on information from speed, torque, motor and pedal rotation sensors to know when to deliver a boost and by how much. The entire system is controlled by a handlebar-mounted command centre that allows riders to adjust power on/off, select various riding modes and change the light settings, even though the front and rear lights have sensors that auto adjust brightness based on light conditions. And Giant says the lithium-Ion battery has a maximum range of 200km.
Shimano provides hydraulic disc brakes and the drivetrain, and offering plenty in the way of comfort and traction are the mountain bike style Schwalbe Big Ben tyres measuring 27.5x2.1.
Gazelle CityZen C8 - AUD$3,999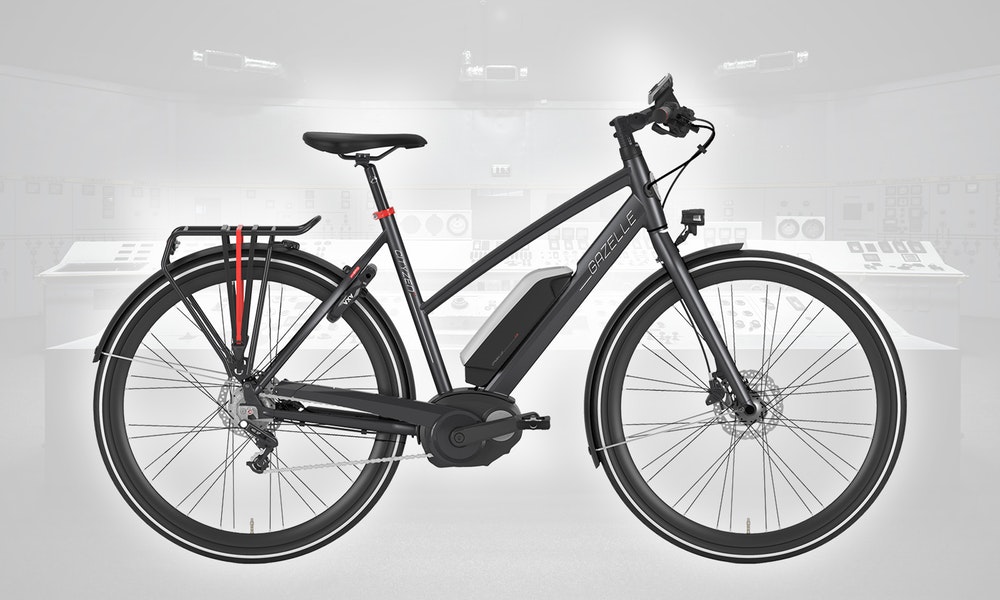 The CityZen is the first of three step-through bikes with a low standover height that many commuters will appreciate. Gazelle utilises the Bosch 'Active Line' E-bike system, which is targeted at commuting and gentler riding with the lowest power and torque of the three Bosch systems. The Active Line provides 250w, 48Nm of torque, and a range of over 140km in ideal conditions on 'Eco' mode (the most economical of five different modes) thanks to the 2.5kg frame mount, rechargeable, 400Wh lithium ion battery. Bosch does provide a more powerful 500Wh that can last for as long as 190km in ideal conditions if you require more range. Bosch even has this handy E-bike range assistant so you can calculate the bikes range based on your journey specifications.
The bike is ready to go off the shelf with full fenders, aluminium rear carrier, front and rear lights, hydraulic disc brakes, eight gears and large tyres.
Focus Adventura - AUD$3,599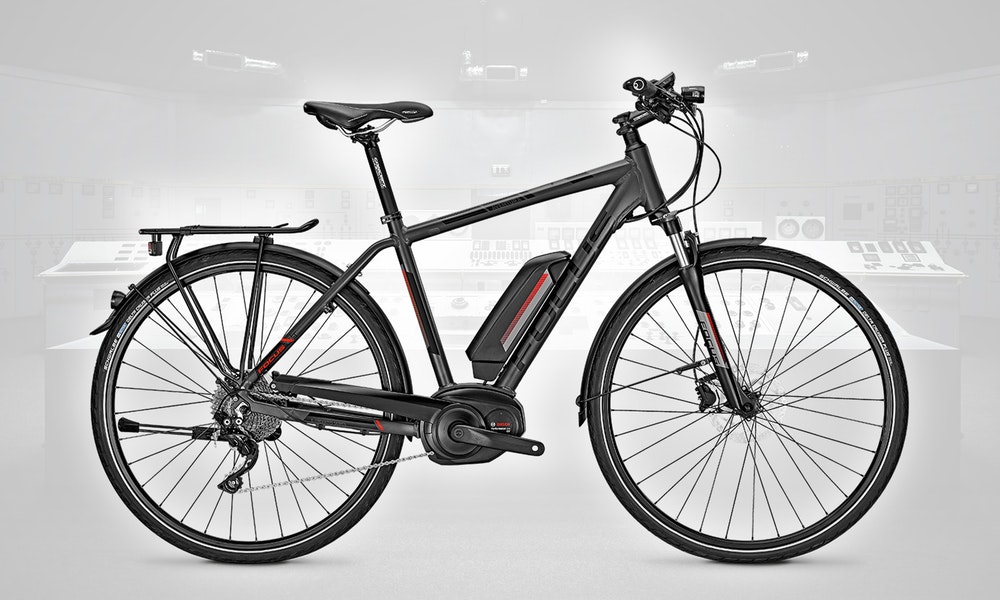 Like the Gazelle, the Adventura is also equipped with Bosch's Active Line E-bike system with the same performance elements; 250w of power, 48Nm of torque, a range of over 140km in ideal conditions on 'Eco' mode, and a 2.5kg, 400Wh lithium ion battery.
The system is perfect for this category, more suited to commuting and gentler riding which the Adventura's specification list backs up. The bike comes equipped with everything a commuter could ask for; full fenders, rear carry rack, kickstand, lights (front and rear), huge 40mm tyres and hydraulic disc brakes.
Merida Espresso City 410 - AUD$3,999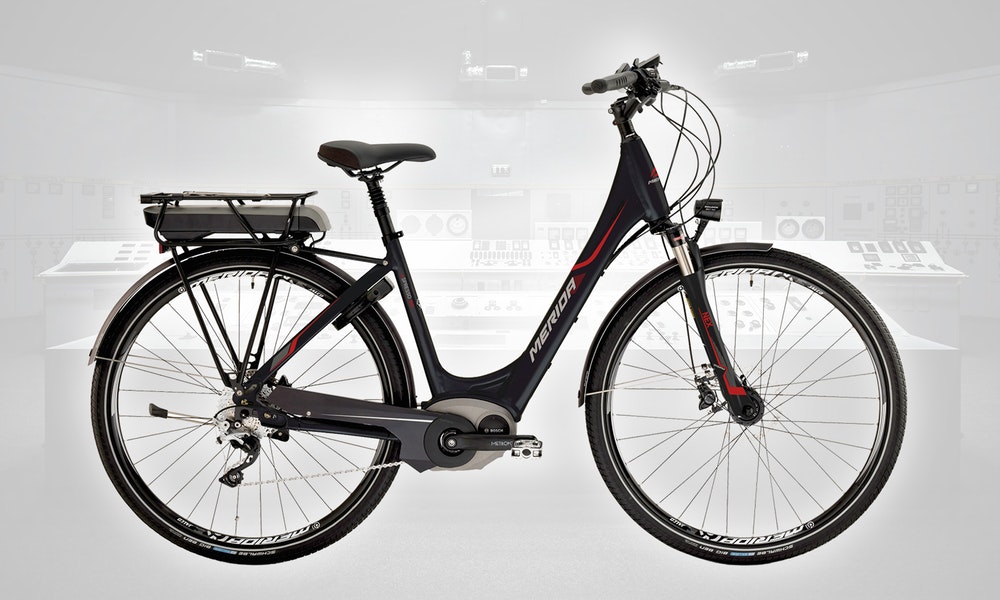 Merida provides one of three step through frame options on our list and is one of the only models to have multiple colour options available. Powering the bike is the popular Bosch performance line which sits in the middle of the company's three offerings. The Performance Line provides 250m, 60nm of torque, five different power modes, and uses the 'Intuvia' control centre that informs the rider of battery life, the mode selected, speed and even when the bike is due for a service.
The bike comes equipped with the 2.6kg rack mount PowerPack 400Wh rechargeable lithium ion battery. Full fenders, cargo rack, kickstand, hydraulic disc brakes, and large tyres tick all the commuter bike boxes, and the exaggerated upright riding position will be a big hit with some people.
Apollo Eon AUD $3,499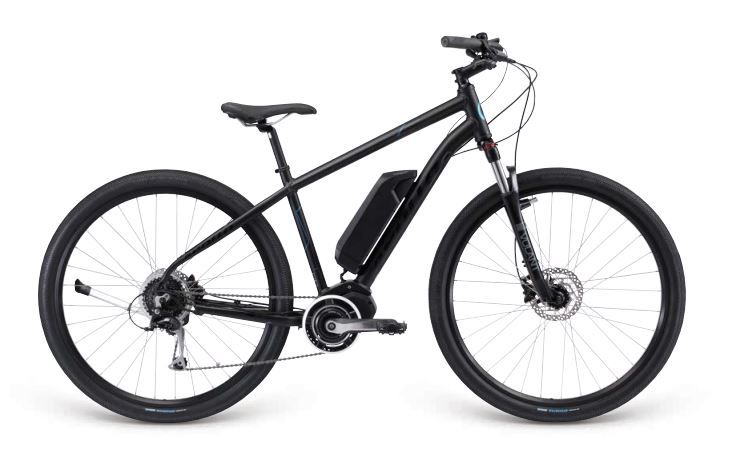 Apollo is an Australian owned bike brand that has been around for 25 years, there latest electric offering is Apollo's first using the venerable Shimano steps system. Apollo has gone with a direct approach to an E-bike commuter with the ion. Its traditional triangle frame, large semi-slick tyres and comfortable suspension fork up front paired with their outstanding build quality and all alloy construction makes for one of the best priced E-bikes in this sector. The bike itself is fairly simple with good quality components that compliment the overall build.
The motors engagement is smooth, silent, and packaged in a compact, lightweight design for a sleek look and supreme riding performance. One of the lightest, most compact motors on the market. Strong yet intelligent pedalling support for a solid, natural feel. It is incredibly easy to operate and very durable to handle all weather conditions.
Shimano's high quality Li-Ion battery has a very long life! Constructed to go the distance, this has a large battery capacity to cover more territory with supported travel up to 150 km on one charge and it is rated to 1,000 charge cycles with no significant power loss.
---
So hopefully this buyers guide gives you some help in purchasing your new electric bike. We have written this guide from our experiences with electric bikes and a lot of feed back we have received from our customers. We have tried to be as non-biased as possible and just give you the ins and outs of a pretty complex market right now. My advice is to read through this guide then decide the right E-bike for your application, and the fun bit, go test ride them! Whether you are experienced or not, your body will tell you what bike fits and rides best for what you want to do with it.
And please don't rely on the internet too much as it will just confuse you...
See you on the road
from the team at Buy Cycles Australia